Turkey is a country where modern life meets the lifestyle of Muslims, Turkey since  Mustafa Kemal Ataturk was a secular state, respectful of all lifestyles, and the Turkish people have continued their course so far.
While the world has become more globalized, travel has become essential to most individuals who want to transcend borders and open up to the world, and have access to many opportunities in work, culture, and life on a global scale. one of the most encouraging things to travel is to have access to other countries easy and visa-free, and Turkey is one of the top countries who's passport holders are encouraged to travel .
Advantages of Turkish passport:
– Provides free education.
– Contains full medical rights.
– Gives voting rights to all Turkish state elections.
– Turkish passport is considered one of the best 30 passports in the world.
– The pregnant woman benefits from the Turkish passport from the retirement programs like any Turkish citizen .
– Dual nationality is allowed for those with Turkish passports, and the Turkish passport has a validity of 10 years when you get it and be renewed for life .
Facilities provided by some countries to the Turkish Passport holders : –
As there are countries that allow the Turkish passport holders to enter its territory easily, 77 state allows entry without a visa, and 33 countries that allow the holder a visa upon arrival to the airport, and seven countries give the visa online directly and easily.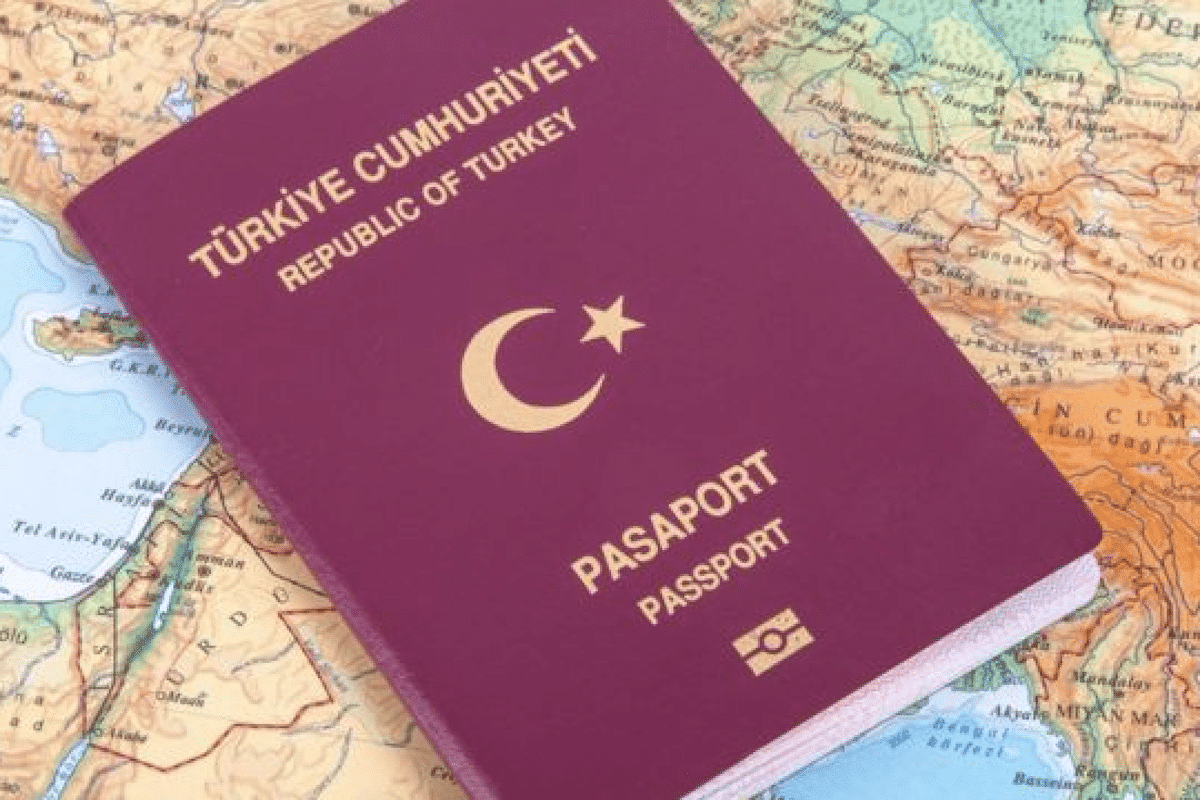 What are the countries that provide facilities for the Turkish passport holders?
– Countries that allow access without a visa: –
Qatar, Tunisia, Jordan, Iraq, Morocco, Japan, South Korea, Malaysia, 
Singapore, Hong Kong , Indonesia, Brazil, Argentina, 
Belarus, Bosnia and Herzegovina, Brunei, Chile, Colombia, Ecuador, 
El Salvador, Georgia, Paraguay, Serbia, South Africa, Thailand, 
Northern Cyprus, Ukraine and Uruguay.
– States that grant visa easily upon arrival : –
Armenia, Azerbaijan, Bahrain, Cambodia, Comoros, Djibouti, Cape 
Verde, Dominica , Kenya, Lebanon, Kuwait, Maldives, Mauritania, 
Mozambique, Nepal, Madagascar, Marshall Islands, Palau, 
Seychelles, Sudan, Taiwan, Tanzania, Suriname, 
Tonga,Uganda, Zambia, Tuvalu, Zimbabwe, East Timor.
– Countries that grant Visa online and easily: 
 Only 7 countries like Australia, Oman, Mexico, Sri Lanka .
How can I get a Turkish passport?
There are a number of ways to obtain Turkish citizenship: –
–  Real Estate Investment :
Investing by buying real estate is one of the most important methods currently known to get a citizenship, according to the decision to  grant Turkish nationality to investors for 2018, it became possible to obtain Turkish citizenship in return for a real estate investment of only $ 250 thousand , and not sell it for three years, instead of $ 1 million.
– Residence on Turkish Land:
Turkish citizenship is granted to residents of Turkish land, but there are a set of conditions to grant citizenship. first he should be a  resident for at least 5 years in the country, and not to leave for more than Six months for five years, half of the duration of the student's study is counted if the student continues to live in Turkey and obtains a job.
– Marriage of a Turkish citizen: 
Getting Turkish citizenship through marriage is common and easier But the continuation of the marriage is required for three years .
– Adopted naturalization:
The Turkish law allows Turkish citizens the right to adopt a foreigner as long as he's a minor , in that case the non-adult foreigner is entitled to immediate Turkish citizenship when the adoption is documented.
– Exceptional government decisions:
The Turkish Nationality Law allows the executive branch and the Council of Ministers to grant any foreigner a Turkish citizenship, for example: to those who will provide great services to Turkey in the industrial, technological, Economical , social, sports, artistic fields  and for those who think it is a necessity for them to get a Turkish nationality. 
Benefits of obtaining Turkish citizenship:
There is no doubt that there are many benefits to obtaining a Turkish nationality other than the original nationality, Especially as Turkey is a favorite country of many foreigners in this regard, its becoming one of the world's top powers  : – 
– Historical background and cultural wealth.
– Economic growth: It follows the technological developments in the world and strengthens its economy. a lot of turkish companies are known globally due to the rapidly growing economy . the Turkish government support foreign investors, foreign buyers in the country , local entrepreneurs and Foreigners have privileges when they obtain a Turkish passport.
– Geographic and strategic location: It is located in the heart of the world between the continent of Europe and Asia giving it a unique strategic depth and making it a commercial crossing between East and West by road Sea and air, in addition to its climate and nature
The future of Turkey : –
 Turkey's future aspirations are based on promoting technological transformation in various aspects of life and government, where institutions adopt more open and flexible policies, and work on facilitate the provision of services to all segments of society.